Pipe Flow Software - Flow Rate & Pressure Drop Calculations Software
Pipe Flow Expert Software
helps piping engineers worldwide to design energy efficient fluid systems that enhance our daily lives. The Pipe Flow Expert software performs
Pipe Flow Rate and Pressure Drop calculations
that are critical for understanding fluid flow through pipes, pumps, fittings, and components.

Pipe Flow Expert software
:
Download Pipe Flow Expert for a Free Trial Now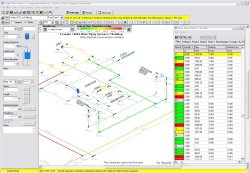 [ Watch the Pipe Flow Expert Demo Video ]
See the amazing capabilities of Pipe Flow Expert.
It's easy-to-use with a powerful calculation engine:
Isometric 3D drawing and color coded visual analysis.




Download a free trial or Find out more about Pipe Flow Expert


Get Licensed in < 2 minutes: Software Licensing and Pricing Options

Please "Like" & "Share" Pipe Flow Software: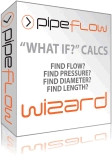 Pipe Flow Wizard Software
for single pipe calculations

Pressure Drop Calculator
Pipe Flow Calculator
Diameter Size Calculator

"What If?" Calculations...

Find out more about Pipe Flow Wizard Software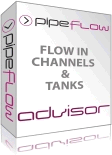 Pipe Flow Advisor Software
for channel flow & tank flow

Channel Flow Calculator
Tank Empty Time Calculator
Tank Volume Calculator

Flow from channels and tanks...

Find out more about Pipe Flow Advisor Software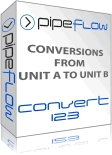 Convert 123 Software
unit conversions, free software

Add Your Name & Logo?
Promote your business
Customized License Costs

Give-away with your logo on?

Find out more about Convert 123 Software

Pipe Flow Customer Testimonials
see what PipeFlow users think...

"Great product and very user friendly"
"Great software, superlative service"
"Your excellent product is simply superb"

Easy-To-Use, Unbeatable Value, Unrivalled Support

Buy online and get licensed in < 2 minutes

Hydraulic Calculations
Useful links related to the calculation of fluid flow type,
flow rate, friction loss and
total pressure drop in a pipe.

Fluid Density Calculations
Fluid Viscosity Calculations
Laminar and Turbulent Flow
Pipe Roughness
Reynold's Numbers
Friction Factor Calculations
Friction Loss Calculations
Pressure Drop Calculations
Pipe Flow Calculations

Pipe Flow News Items
We have released several video demonstrations of our Pipe Flow Expert software, our premier application for solving flow rates, pressure drops and pumping requirements in pipe systems.

Our first Pipe Flow Expert Video provides an introduction to the features and functionality of the Pipe Flow Expert software, demonstrating its simple user interface while showing off the robust calculation engine that allows a user to solve the pressure losses and fluid flow rates throughout a pipe system.

Pipe Flow Software
Located at
Springfield House, Water Lane

,

Wilmslow

,

Cheshire

,

SK9 5BG

,

England

.
Phone:
+44 1625 509142
.
http://www.pipeflow.com
.